FOLLOW US
December 31, 2015
NEW YEARS EVE PARTY!
Celebrating 57 Years of the Cuban Revolution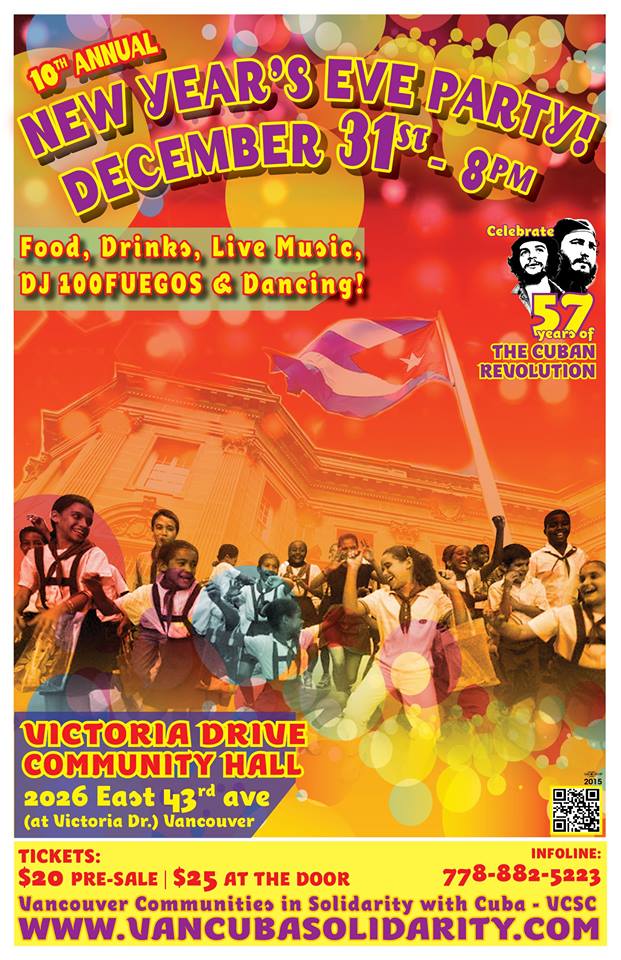 Photo Gallery
Click Photo to Enlarge
Written Report Below Photo Gallery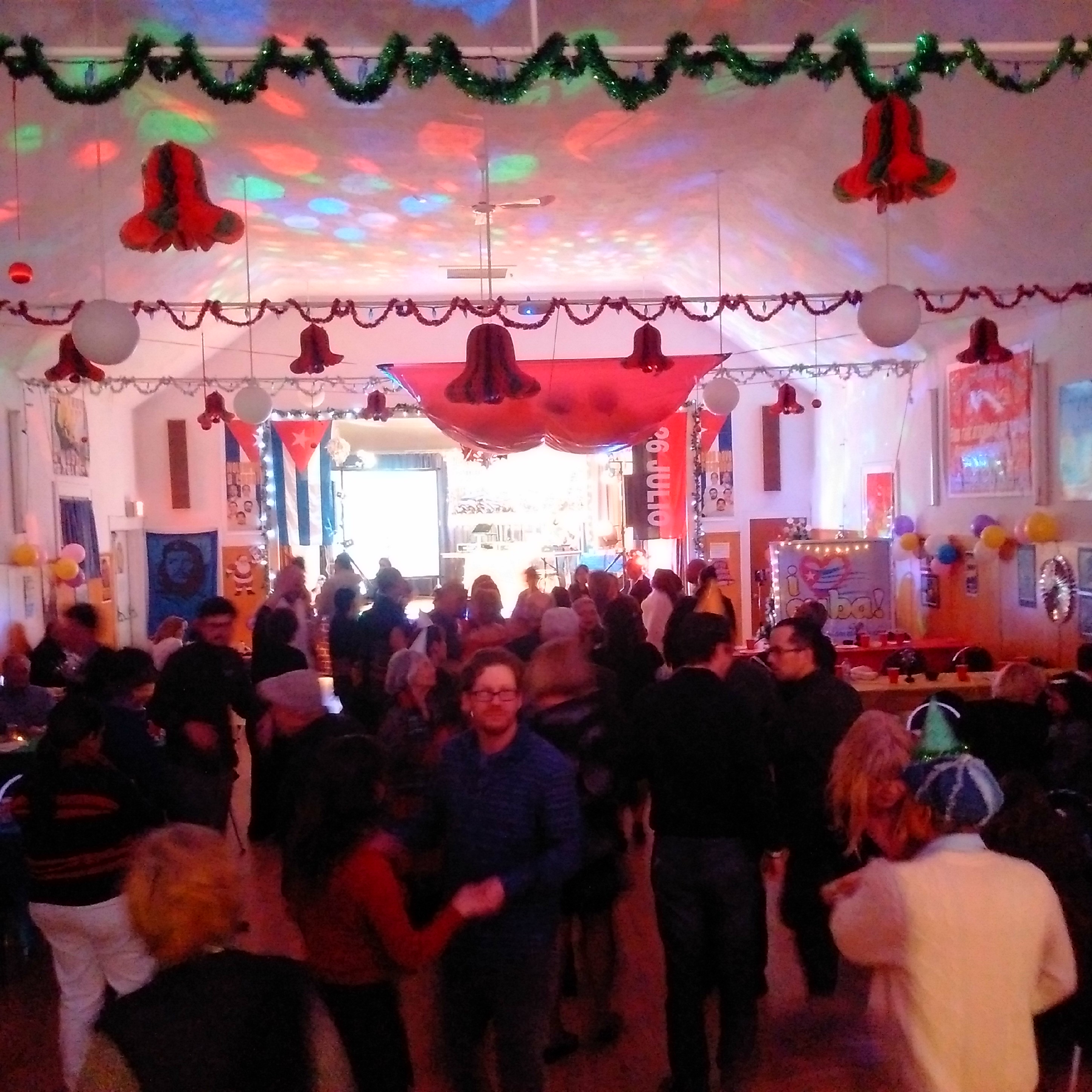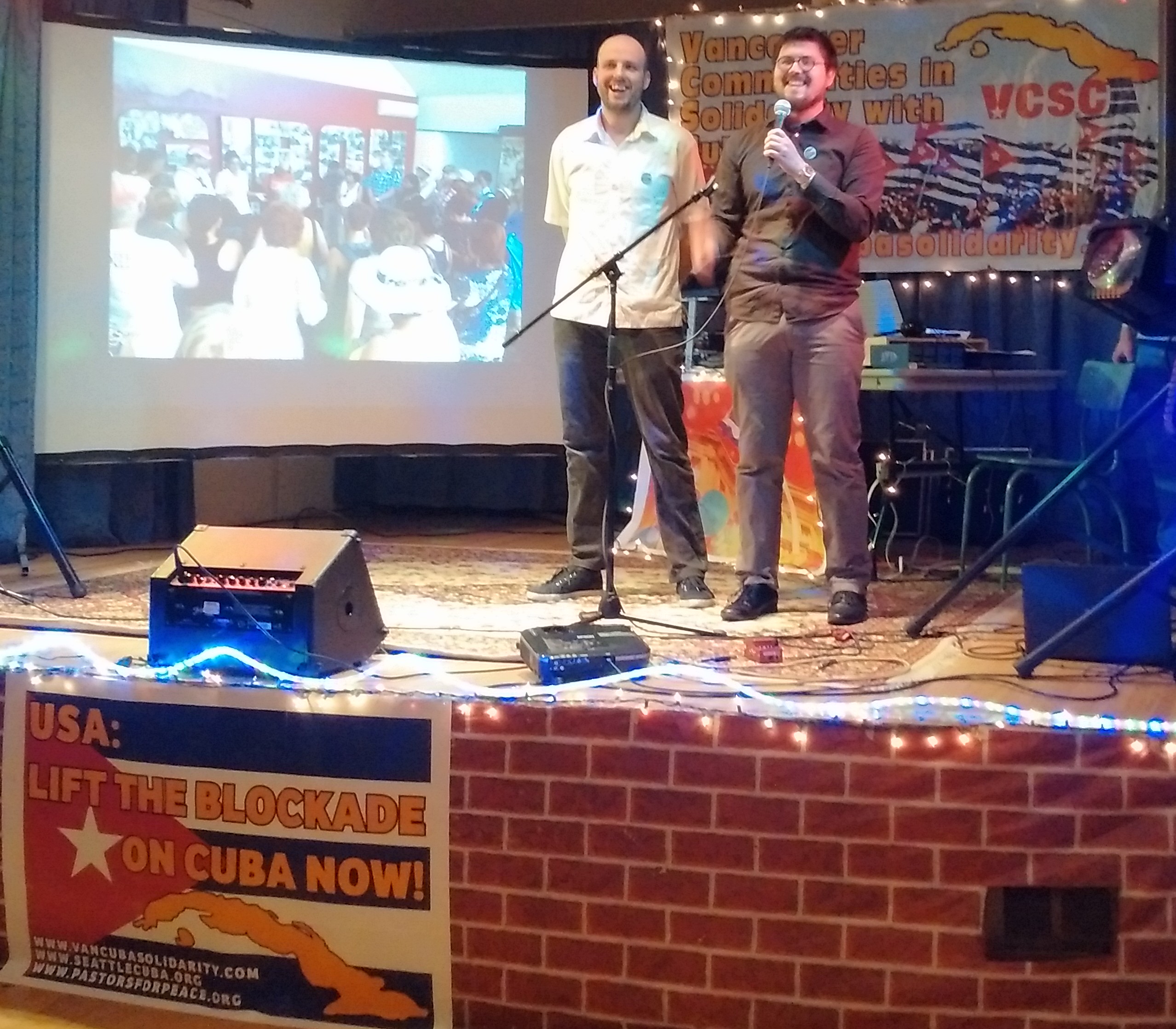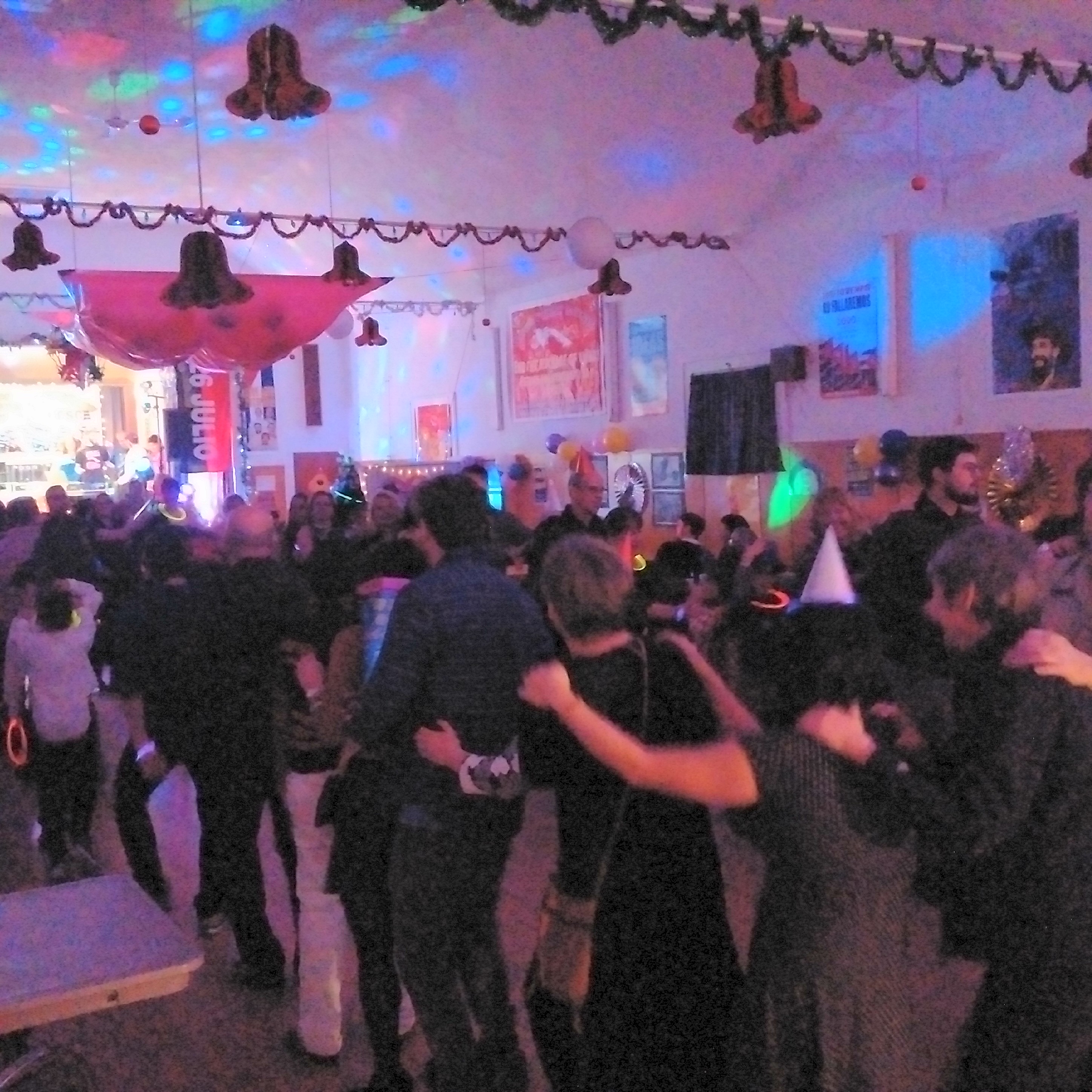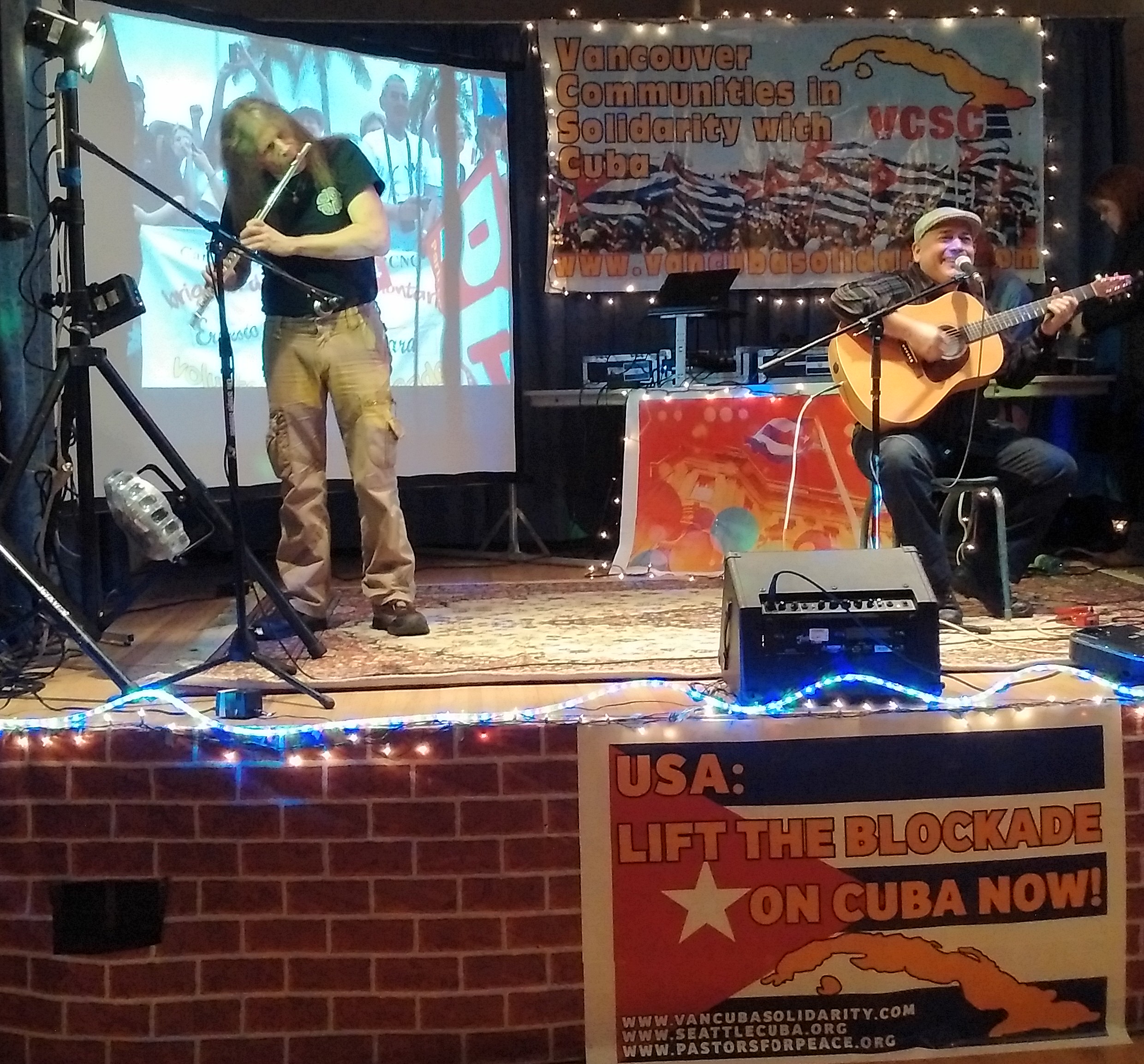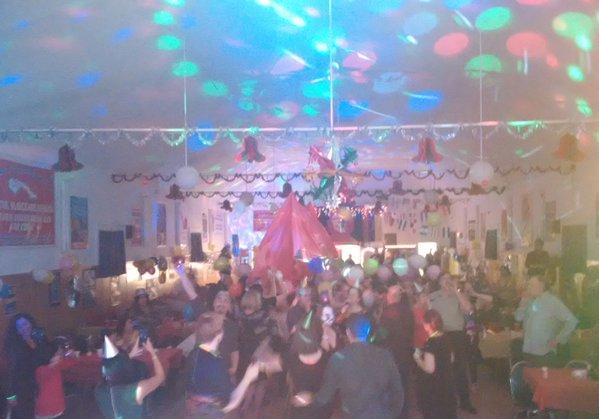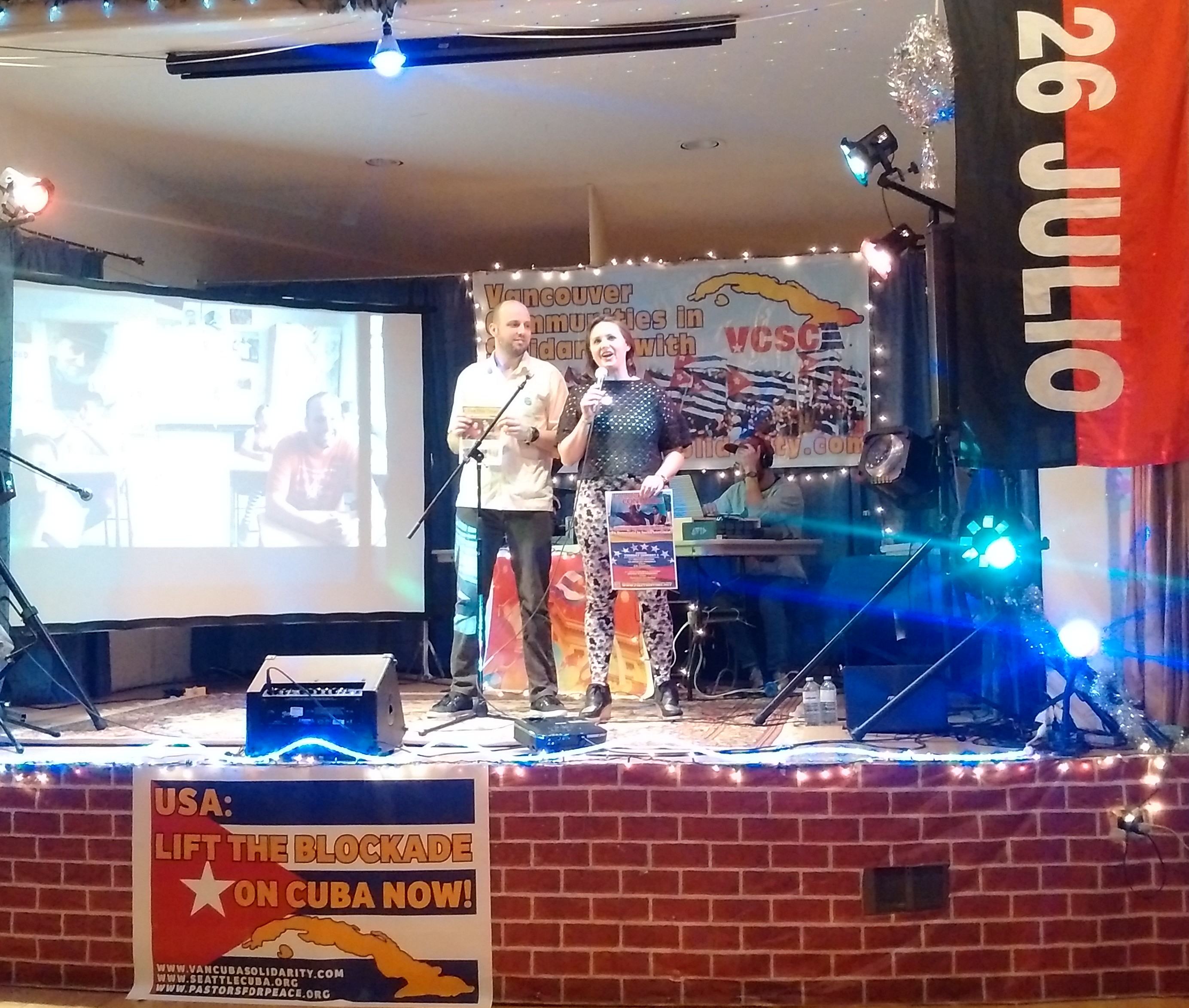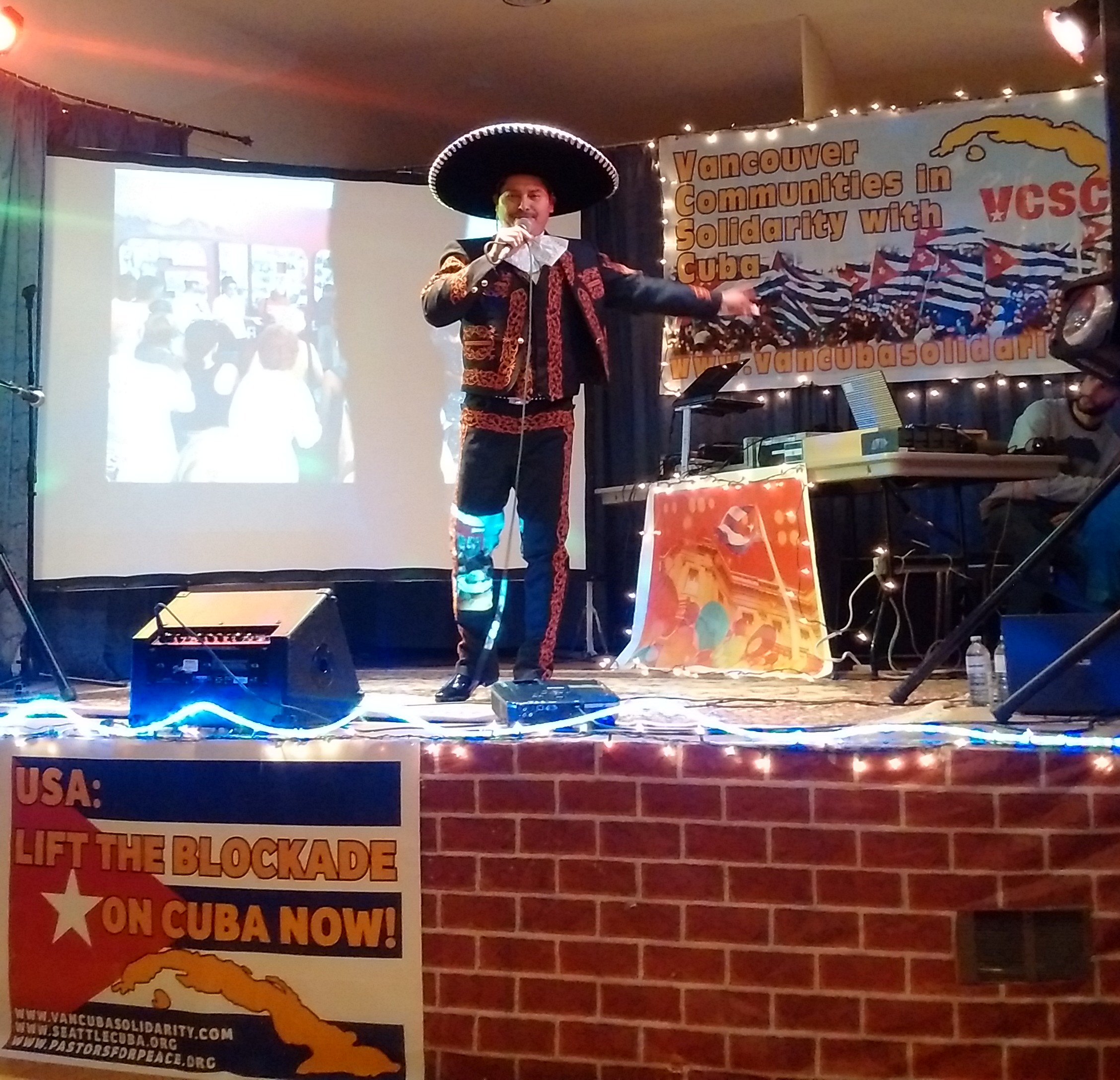 ---


Celebrating the 57th Anniversary of the Cuban Revolution!

On December 31, 2015 over 150 people came together with Vancouver Communities in Solidarity with Cuba (VCSC) to celebrate a fantastic New Year's Eve and 57 years of the triumph of the Cuban Revolution! The celebration was particularly special this year as it marked one year after the establishment of the new Cuba-U.S. diplomatic relations and the historic victory of the freedom of the Cuban 5 Heroes.

Tamara Hansen, coordinator of Vancouver Communities in Solidarity with Cuba and Colleen Glynn, VCSC Secretary and Richmond NDP President opened the night with recounting the historic victories of Cuba and introducing the work of VCSC.

Participants heard a series of inspiring speeches and greetings including from CPCML, the Fire This Time Movement for Social Justice and the Cuban ambassador to Canada Julio Garmendia Peña and a special announcement from participants with the 2015 Che Guevara Volunteer Work Brigade to Cuba who shared anecdotes from their trip and invited people to join in the 2016 brigade to Cuba!

El Trovador Beto Fuentes began the cultural performances of the evening as he picked up his guitar and played classic Cuban and Latin-American favorites that got the crowd dancing. He was followed by Honduran musician MX Katracho who gave a uniquse and engaging performance of traditional Mariachi music.

After enjoying the beautiful live music people gathered excitingly on the dance floor to practice their dance moves at the salsa lesson taught by VCSC organizer Janine Solanki.

Throughout the night participants enjoyed delicious Latin-American food and Cuban drinks.

DJ 100fuegos & DJ Carlitos Tunes Tunes kept the dance floor full the entire night with an exciting mix of Cuban, Latin-American and international songs. At midnight, young and old, longtime and new Cuba supporters joined together to shout the countdown and share New Year hugs and greetings.

2015 was a year full of exciting advancements and victories for Cuban people and the Cuban Revolution. As we enter 2016, VCSC commits to building the campaign against the U.S. blockade on Cuba and to return Guantanamo to Cuba, and will continue to share Cuba's message that a better world is possible!

VIVA CUBA!
VIVA LA REVOLUCIÓN CUBANA!