FOLLOW US
May 21, 2015

Cuba Combating Ebola in Africa"
Vancouver Welcomes Revolutionary Internationalist
Cuban Dr. José de Jesús Portilla!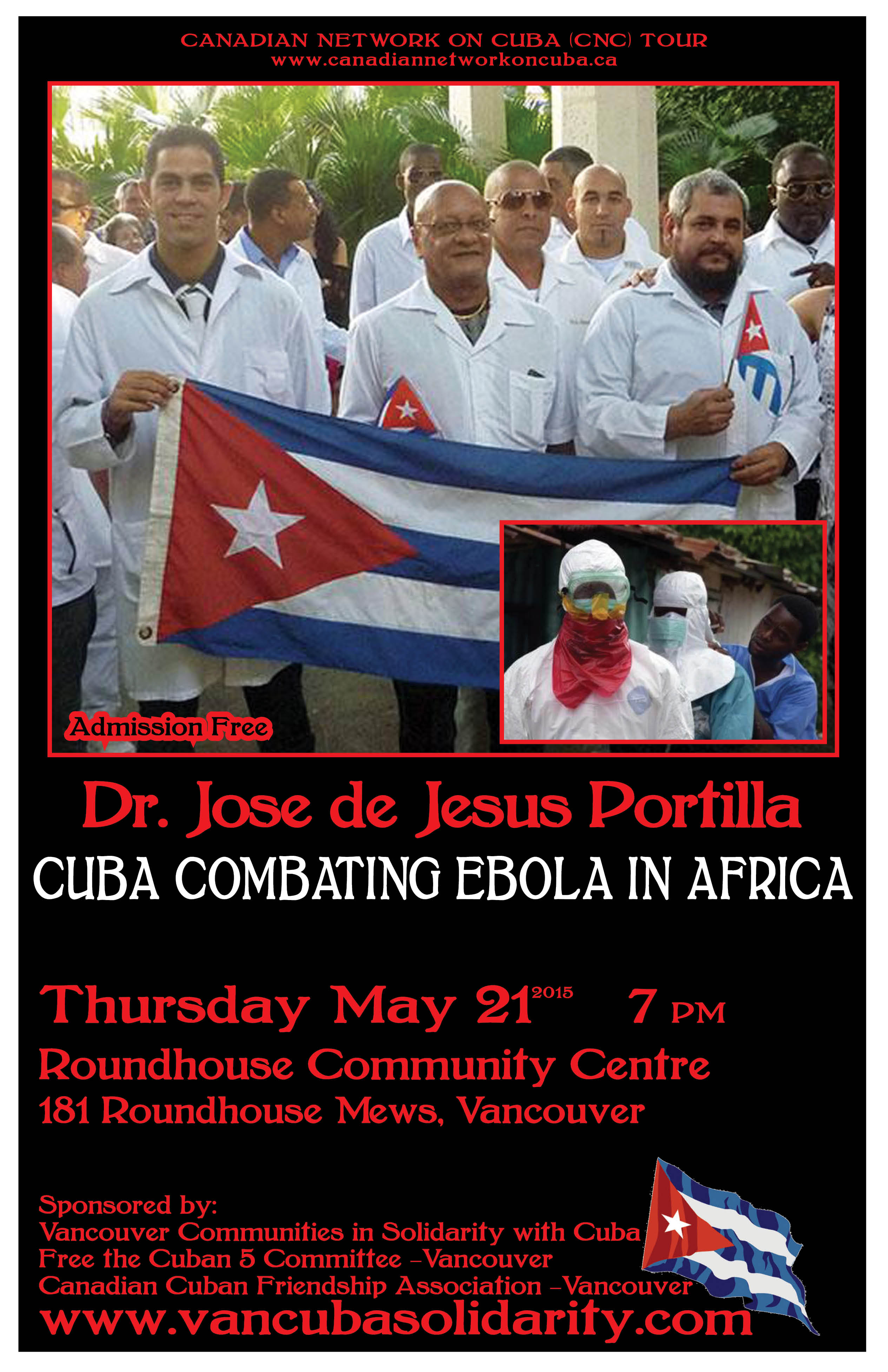 Photo Gallery
Click Photo to Enlarge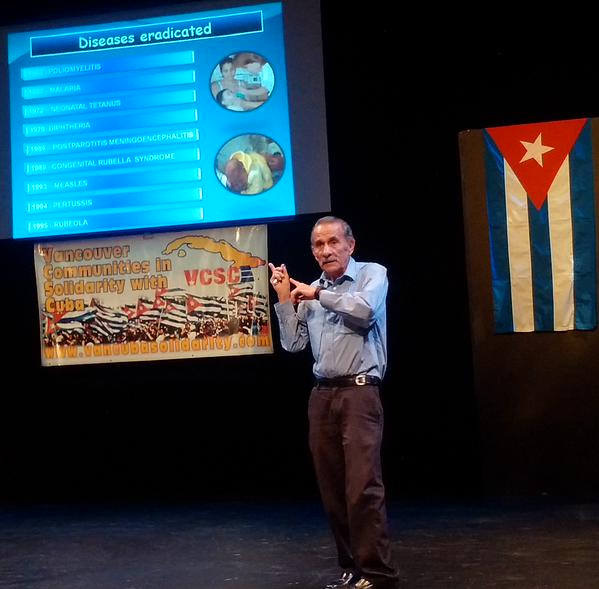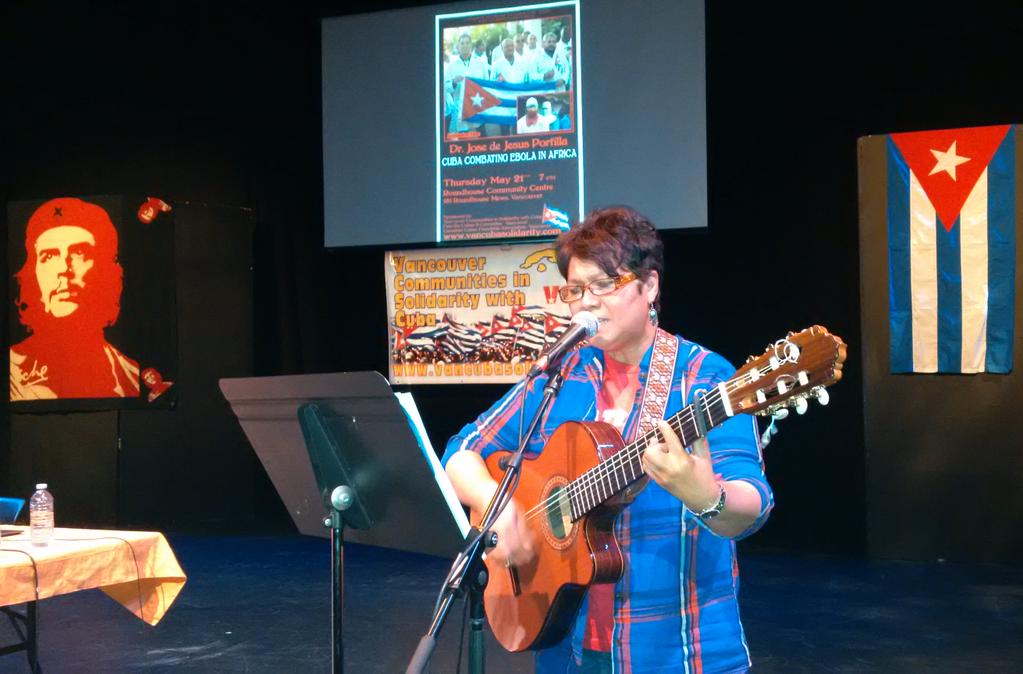 On Thursday May 21st, Cuban Dr. José de Jesús Portilla came to Vancouver for a short, but very successful visit, as part of a Canada-wide speaking tour organized by the Canadian Network on Cuba (CNC). This tour focused on the revolutionary internationalist response of Cuba's Medical Brigade in fighting the devastating outbreak of Ebola in West Africa. The Vancouver event was sponsored by Vancouver Communities in Solidarity with Cuba (VCSC), the Free the Cuban 5 Committee – Vancouver and the Canadian Cuban Friendship Association – Vancouver.

At two events, both held on May 21st, Dr. Portilla inspired participants as he explained the reasons why Cuba, with its professional and experienced international medical missions, quickly rose to the greatest involvement and leadership in the fight against Ebola. In a lively and animated presentation, Dr. Portilla spoke not only about the incredible work of Cuba's 450 medical volunteers in the countries of Guinea, Liberia and Sierra Leone, but also about Cuba's history of internationalist medical solidarity and his own experiences as Chief of Cuba's medical personnel during Cuba's international mission in the former Republic of Congo.

The first event was held at a local high school. Over 150 students attended to hear from Dr. Portilla and learn more about Cuba's celebrated internationalist revolutionary doctors. Next, there was a city-wide event at the Roundhouse Community Centre with 95 people in attendance. The evening event came to end with a special live music performance with Maria Luisa Melendez, a Salvadorian musician and social justice activist, who moved the crowd with her beautiful songs. From the hills of Pakistan to the island of Haiti, from West Africa to Nepal, Cuba sends doctors to every part of the world where they are needed most. The tour of Dr. Portilla to Vancouver was a great opportunity to educate people in Vancouver about how revolutionary Cuba is leading the way for humanity and human rights when it comes to international solidarity!